Rate Inferno 2 Fat Burners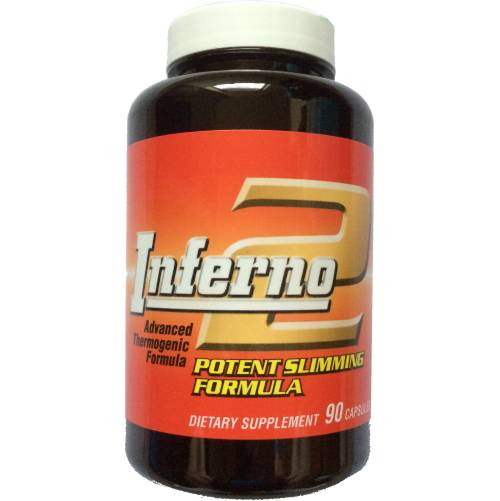 Super high potency thermogenic fat and weight management supplement. Intended to trigger an increase in calorie burn
Feedback
Rated By: Johno
Dieting hard at the moment. This is boosting my energy and really drying me out. Great product!
Rated By: Sajid
Consistently good product. Used lots of other keep coming back to this.
Rated By: Danny
I started taking Inferno a while back and lost so much weight in a short amount of time with minimal training. My love handles and face tones and i felt much better. After being off them i returned and bought the Inferno 2. Without doubt the best on the market. Ok when you first start taking them you might feel slightly a little sick and jittery also full of energy however take them first thing and just before an early workout and man do they improve your performance too. Im going to start eating a very strict diet soon to improve results. Absolute must buy for people trying to remove fat quickly and easily. 5*****!!
Rated By: claire
Been taking for 4 days and have lost 2 n half pounds already. Def buy again
Rated By: AJ
Great supplement. Suppress my hunger which is exactly what i want!
Rated By: Sarah
My boyf got me these and they have really helped. He also persuaded me to use a protein shake. wasn t happy at first but i am now. All ready for my sunny hols! x
Rated By: Alex B
Been taking 2, five days a week for the last 3 weeks, dont get the edgey buzz any more, body has got use to these now, seem to be helping though, shredded loads of fat, been weight training and cardio 5 days a week as well. keep your protein high, carbs quite low and eat 5 balanced meals a day and you will defiantley see progress just dont give up!
Rated By: On The Way To Success
Felt a bit weird after the very first pil. bit jittery, but thats just it. Seems to work well and my friend lost 2 stones in a month on them. definately recommend.
Rated By: Sim
I had been told this product was old and ineffective by fellow gym members, despite the great reviews i had read on the net. I had good results on Oxy Elite but wanted to get my bf down from 10 to 8 a month before Vegas. IT WORKED! This product is brilliant - combined with carb cycling and lots of water i lost 3 bf in 1 month with the 30day supply (3 tabs day). No jitters, sleepless nights, spots, overheating. Cant speak highly enough, and for 24 your laughing!
Rated By: rahim amer
amazing fat burner, makes u sweat like a pig though , but best fat burner i ever used.
Inferno 2 Fat Burners Your Say
Always Informed. Sign Up