Rate Inferno 2 Fat Burners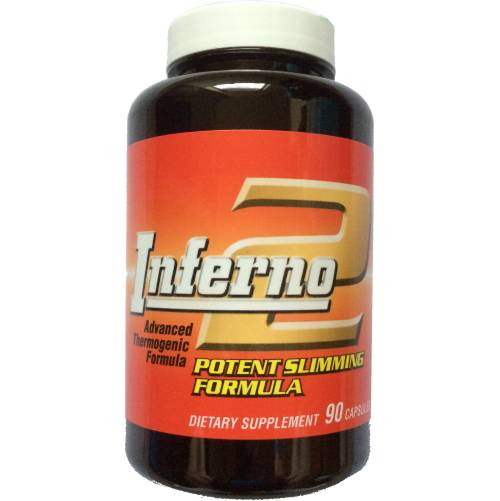 Super high potency thermogenic fat and weight management supplement. Intended to trigger an increase in calorie burn
Feedback
Rated By: Johno
Dieting hard at the moment. This is boosting my energy and really drying me out. Great product!
Rated By: AJ
Great supplement. Suppress my hunger which is exactly what i want!
Rated By: Helen
Even better results than the last time i used them. Everyone has noticed my weight-loss. I am so happy. Just need to keep it off now! Thanks BA
Rated By: waseem, scotland
best fat burner i ever used, works very well with a protein and high fibre diet.
Rated By: Sarah
My boyf got me these and they have really helped. He also persuaded me to use a protein shake. wasn t happy at first but i am now. All ready for my sunny hols! x
Rated By: Rage
Taken 2 my first 2 tablets over the last 4 hours. Training this even but so far energy levels increased and heart pounding though my chest. Awoooga.
Rated By: kam
Going to use inferno 2 i am in good shape but want that ripped look will inferno do it currently on thermerbol and promax extreme getting good results but need dat edge also is it a safe product in conjunction with promax

Rated By: Alex B
Been taking 2, five days a week for the last 3 weeks, dont get the edgey buzz any more, body has got use to these now, seem to be helping though, shredded loads of fat, been weight training and cardio 5 days a week as well. keep your protein high, carbs quite low and eat 5 balanced meals a day and you will defiantley see progress just dont give up!
Rated By: Alex B
I took 2 of these today and trained in the evening, and i had mega energy and felt a little buzzy for about 2 hours but was awesome! defo got a better workout, unlimited energy and sweated more! hopfully help me get more shredded!
Rated By: Aaron
been taking for about a month, its amazing, having kept to date to how much weight lost as im weight training aswell, but i have lost my bumpy stomach fat tightened all areaschest/biceps and you can really see my abs now did hardly any running ate healthy cheated once a week. awesome product
Inferno 2 Fat Burners Your Say
Always Informed. Sign Up