Rate Inferno 2 Fat Burners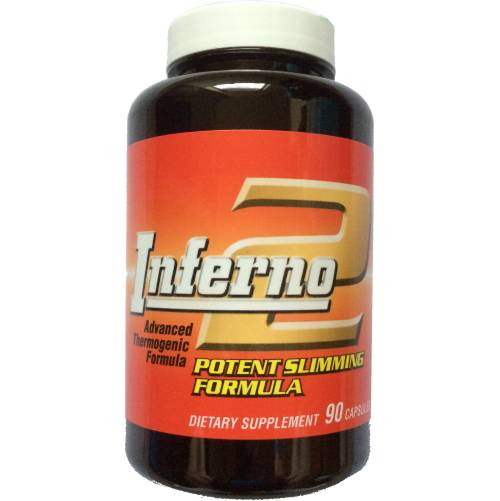 Super high potency thermogenic fat and weight management supplement. Intended to trigger an increase in calorie burn
Feedback
Rated By: claire
Been taking for 4 days and have lost 2 n half pounds already. Def buy again
Rated By: Danny
I started taking Inferno a while back and lost so much weight in a short amount of time with minimal training. My love handles and face tones and i felt much better. After being off them i returned and bought the Inferno 2. Without doubt the best on the market. Ok when you first start taking them you might feel slightly a little sick and jittery also full of energy however take them first thing and just before an early workout and man do they improve your performance too. Im going to start eating a very strict diet soon to improve results. Absolute must buy for people trying to remove fat quickly and easily. 5*****!!
Rated By: David Beckham
BEST PRODUCT EVER !
Rated By: Converted!
I have to be honest, I really didn t think these would work I am a complete Non-believer in these types of products but my husband bought them so thought I d give it a bash. Last week I lost 3lbs, the only exercise I did was a 1hr class on 1 day as I didn t have the time for anything else. I ate quite welll but wasn t overly strict with my food and I was only taking 1 pill per day. Not taking anything else so it must have been these pills! I am upping the pills to 2 this week and being super good with food and exercise in the hope for even better results this week. Will deffo buy more and have already recommended to numerous people! The only thing I would say is really do take them after a decent breakfast, I tried after a Banana and a Cup of Tea and felt a bit queasy, I think you need more food in your tummy than that!
Rated By: Aaron
been taking for about a month, its amazing, having kept to date to how much weight lost as im weight training aswell, but i have lost my bumpy stomach fat tightened all areaschest/biceps and you can really see my abs now did hardly any running ate healthy cheated once a week. awesome product
Rated By: kam
Going to use inferno 2 i am in good shape but want that ripped look will inferno do it currently on thermerbol and promax extreme getting good results but need dat edge also is it a safe product in conjunction with promax

Rated By: Crank
This has got to be the strongest burner around. I am buzzing on this product -)
Rated By: Sajid
Consistently good product. Used lots of other keep coming back to this.
Rated By: waseem, scotland
best fat burner i ever used, works very well with a protein and high fibre diet.
Rated By: Paul
I ve been taking inferno 2 for 1 week. taking 3 tablets per day. Lost 2-3 kg in water seems to be giving me more energy so my workouts are more intense. I do 30mins road or treadmill running and 45 mins weights everday. I do get abit jittery at times and my metabolism seems to by higher. For my 2nd week i am taking 2 pills per day and i will let you know what happens in aweek. But i think it is working.
Inferno 2 Fat Burners Your Say
Always Informed. Sign Up